Construction Material Transportation
#1 Crane Truck Hire Sydney
Building
& Construction Material

Transportation Sydney
An essential part of logistics is the transportation of buildings and construction materials.  And more often than not, you need to rely on a trusted transportation company. This is to insure the safe transportation of your materials and on-time delivery.
Thanks to many years of expertise in the Crane rental and transportation business, Sydney Hiab Logistics transport all construction and building materials needed to build a structure, including structural steel or scaffolding in the Sydney area. For instance, if you are looking for reliable scaffolding hire in Sydney, we are the best!
We deliver concrete barriers/blocks for use in any project site
Tiles that can be installed on walls during renovations etc.
Site sheds that keep your equipment safe from inclement weather conditions like rainstorms!
Contact us or visit us at our location if you need a proficient construction material transportation service in Sydney.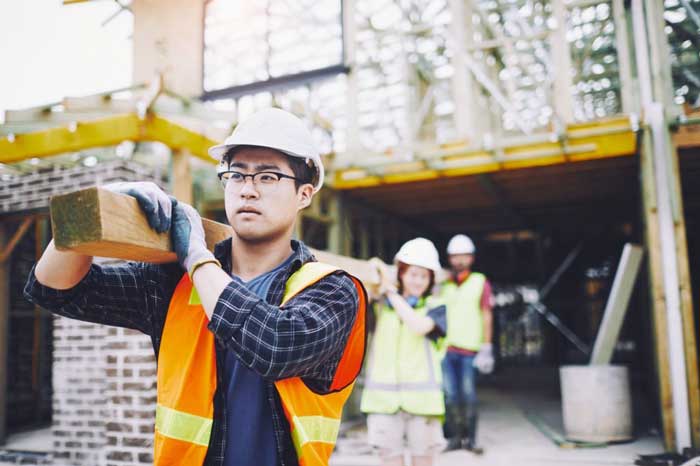 When it comes to construction and building material transportation, we understand the unique requirements and challenges involved. Our experienced team at Sydney Hiab Logistics is well-equipped to handle all types of materials, whether it's heavy machinery, construction equipment, or bulky building materials.
We pride ourselves on our commitment to delivering excellence in every aspect of our services. Our fleet of well-maintained vehicle, including Hiab trucks and trailers, are specifically designed for safe and efficient transportation of construction and building materials. We follow strict safety protocols and utilize the latest lifting and securing techniques to ensure that your materials reach their destination securely and intact.
At Sydney Hiab Logistics, we prioritize customer satisfaction and strive to provide a seamless experience. Our team of professionals is dedicated to understanding your specific requirements, offering tailored solutions that cater to your unique needs. We work closely with you to develop a transportation plan that optimizes efficiency and meets your project timelines.
Choosing Sydney Hiab Logistics for your construction and building material transportation means benefiting from our extensive industry knowledge, reliability, and professionalism. We have a proven track record of successfully completing transportation projects of all sizes, and our satisfied clients attest to our exceptional service.
Experience the difference of working with the best in the industry. Contact Sydney Hiab Logistics today to discuss your construction and building material transportation needs. Our team is ready to provide you with a personalized solution and ensure a smooth and hassle-free transportation process for your valuable materials.
Have Any Question? Call Us For Free Consultation
Best Crane tuck Hire Sydney
frequently
asked

questions

(FAQ)
Need

other Crane Truck

SERVICES