Hiab Truck Hire Sydney | Sydney Hiab Logistics
Delivering The Best & Reliable Hiab Truck Hire In Sydney
Serving Sydney With The
Affordable HIAB Truck

Hire Service
Welcome to Sydney Hiab Logistics – your trusted 24/7 Hiab truck hire service in Sydney. Specializing in crane lifts and transportation, we cater to a wide range of commercial, industrial, and domestic Hiab hires in Sydney and nearby areas. Whether you need general goods transportation or heavy-duty construction material trucks, we have the perfect solution for you.
At Sydney Hiab Logistics, we understand the unique needs of our clients. Our fleet of Hiab trucks, including flatbed trucks, allows us to handle even the most specific requirements with utmost precision. From start to finish, we provide dedicated attention to ensure your project is completed seamlessly.
Why choose us for Hiab truck hire in Sydney? We are committed to delivering unparalleled service and satisfaction. Our team of experts is well-equipped to handle your logistics needs efficiently and professionally. Sydney Hiab Logistics – your partner for exceptional Hiab truck hire in Sydney. Learn More
We are the most qualified and reliable Hiab truck hire company in Sydney. We provide 24/7 support for transportation needs across all areas, focusing on large-scale projects that require our expertise, like Hiab trucks or airport services. With decades of experience in the transport industry, our drivers are highly skilled and are fully qualified with appropriate trucks and crane licenses. No job is too difficult for us – call us today!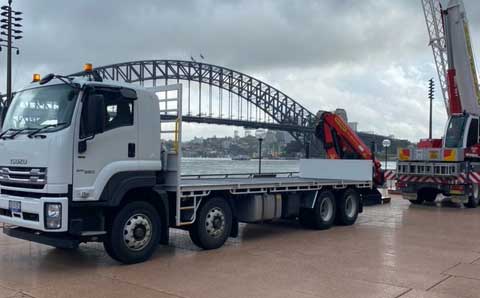 GET A

VIEW OF OUR CRANE AND

HIAB TRUCKS

On Work
HIAB HIRE SYDNEY: GET A FREE Quote
OUR
HIAB TRUCK AND CRANE

SERVICES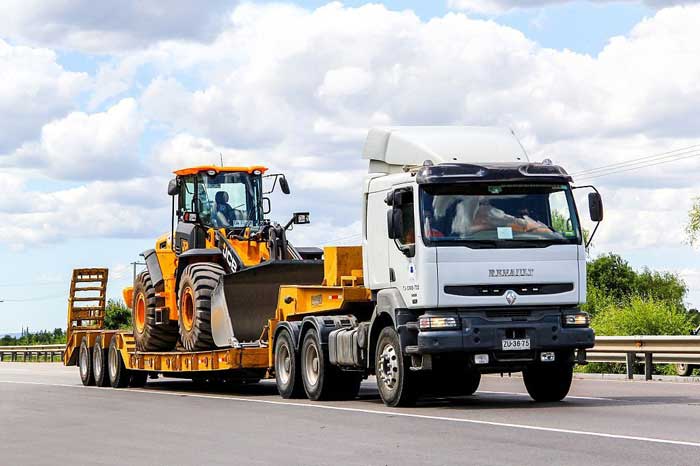 Sydney Hiab Logistics excels in providing specialized Hiab truck hire services for machinery transport in Sydney. With our expertise and dedication to safety, we ensure the secure .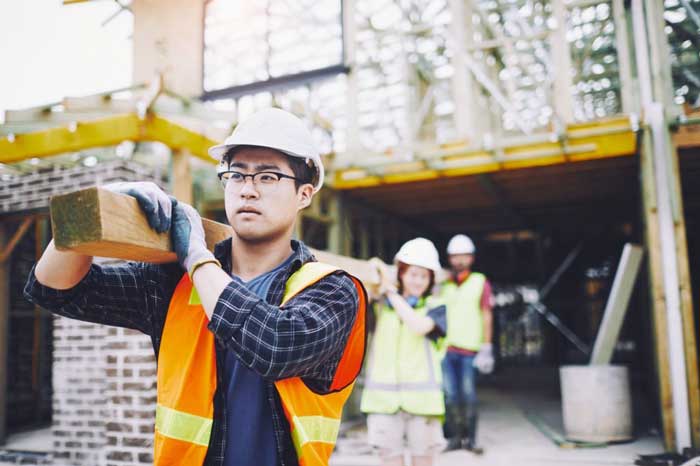 Sydney Hiab Logistics specializes in transporting all types of construction and building materials necessary for structure construction, including structural steel and scaffolding. 
Sydney Hiab Logistics specializes in the safe and efficient transport of glass, providing reliable Hiab truck hire services throughout Sydney. Whether you need to transport large glass panels, fragile glassware, we have the expertise and equipment to handle your glass.
More

Crane Truck Hire Service

With Less Money!
Sydney Hiab Logistics has the most affordable Hiab truck hire lifting solutions for any job, big or small. We will beat anyone's price and win your hearts with our guaranteed services! Whether it is for a commercial construction company that needs a regular transport service with high lifting capacities every week or a residential customer looking for a one-time transportation
of their goods, for instance, lifting their furniture from one place into another – we get the job done at the most affordable prices.
If you need a crane truck service urgently, Sydney Hiab Logistics can help. We specialize in providing urgent services for construction industry in Sydney, including the eastern suburbs, western suburbs, and Sydney CBD area.
Best Crane tuck Hire Sydney
Flat Bed
truck Hire

In Sydney
Hire A Truck That Is Safest And Best Priced
We are famous for our wide range of fleet abilities and equipment. We specialize in the lifting, and transporting of any type or size of freight across all material types with heavy lifting capabilities and of course care! Whether it's steelwork & framework, concrete barriers, air conditioner lighters, product deliveries, machinery relocation building materials shipment- we can do them all right here. 
We have years of experience in the truck hire industry and are committed to providing our customers with excellent service. Our rates may be competitive, but that's only part way through- we also aim to deliver satisfied clients who return and recommend us to other peers!
We're the heavy lifters of the industry. Fully equipped and experienced with skills to transport your load safely, we've got what you need for all sorts of transportation needs that are beyond big or little – because sometimes there isn't much difference between them!
20+ Years as Industry-Experts
Our trucks come modern fleet maintained by professionals who know how important time is when it comes down to selecting equipment needed in any given situation; they each contain equipment required no matter if its long-distance moves (like nationwide) or short journeys within city limits.
Ultimate Provider of
Crane Trucks In Sydney
Sydney Hiab Logistics is the leading crane and hiab truck rentals and construction and roofing company, located in Sydney, Australia, with over 20 years of experience. We have assisted on countless jobs to ensure that you receive an outstanding service from start-to finish!
A friendly relationship isn't something many businesses can boast about these days but we hope our loyal following will show how much value each client brings to your business. No matter the freight, we are ready for any kind of crane rental and hiab hire across Sydney safely and in time.
If you are looking for a speedy and reliable team to complete your next project, look no further than our professional services. We offer all types of building work from small repairs up through major renovations with an emphasis on safety first at any time! Our experienced operators will make sure deadlines can be met while also keeping every step in line by being fully qualified professionals who know what they're doing- just have a browse through some examples here:
Words From Our Happy Clients
Don't want to take our word for it when we say "We are the best crane truck hire in Sydney".
Listen to what our customers says about us.
NWS Sales

,

,

Once again thank you for the very professional way that you assisted us in building our boat. You were very knowledgeable and had all of the gear required for this precision task. Despite the heavy rain we had to work to a tough timetable and this did not seem to worry you. I would be very pleased to highly recommend you to anyone who needs a Hi Ab.
Danny Prince
Sydney Hiab Logistics were prompt on what they do and their service was top notch. The price quote we received was best among the three other crane hire service we shortlisted.
Robert
When it comes to hiring a crane truck for our job, Sydney Hiab Logistics is our only stop. They can come out quickly and get the job done very efficiently. Loved their work ethics
frequently
asked

questions

(FAQ)
Sydney Hiab Logistics provides a professional and reliable hiab truck hire service with competitive rates. We are available by phone or email and look forward to taking your inquiry. We provide a free, no-obligation quote/consultation for your next Hiab crane truck service.